The Brooks School Swim and Tennis Club offers its members a relaxing atmosphere in which to spend idle summer time.
The school's grounds and outstanding facilities, coupled with the limited membership size of this club, enable families to relax and socialize at their own pace.
Members of the Swim and Tennis Club have access to a safe environment that includes two swimming pools supervised by certified lifeguards, eight tennis courts, ten international squash courts, bathroom facilities, and picnic tables for your family's enjoyment. Our playground is guaranteed to rival the pools in popularity with the children.
Submit your application for membership through the Parent Portal. Total membership in the Swim and Tennis Club is limited to 60 families or 250 members – whichever comes first. If you are interested in joining the club, we urge you not to delay.
Club Hours & Dates
The pool is open from June 16 to August 19
Weekday Hours
| | |
| --- | --- |
| June 16 – June 17 | 3:00pm – 7:00pm |
| June 20 – August 12 | 4:00pm – 7:00pm |
| August 15 – August 19 | 1:00pm – 7:00pm |
Weekend Hours
| | |
| --- | --- |
| June 18 – August 14 | 1:00pm – 7:00pm |
In case of rain, to inquire whether or not the pool is open, please call the Summer Programs Office 978-725-6253. After 4:00 p.m. and on weekends please call the pool directly 978-725-6300 ext. 3332 or check Facebook. A notification about closings will also be pushed via the Brooks School Summer Programs App.
Tennis, squash courts, and picnic area are available on the same dates and times that the pools are open.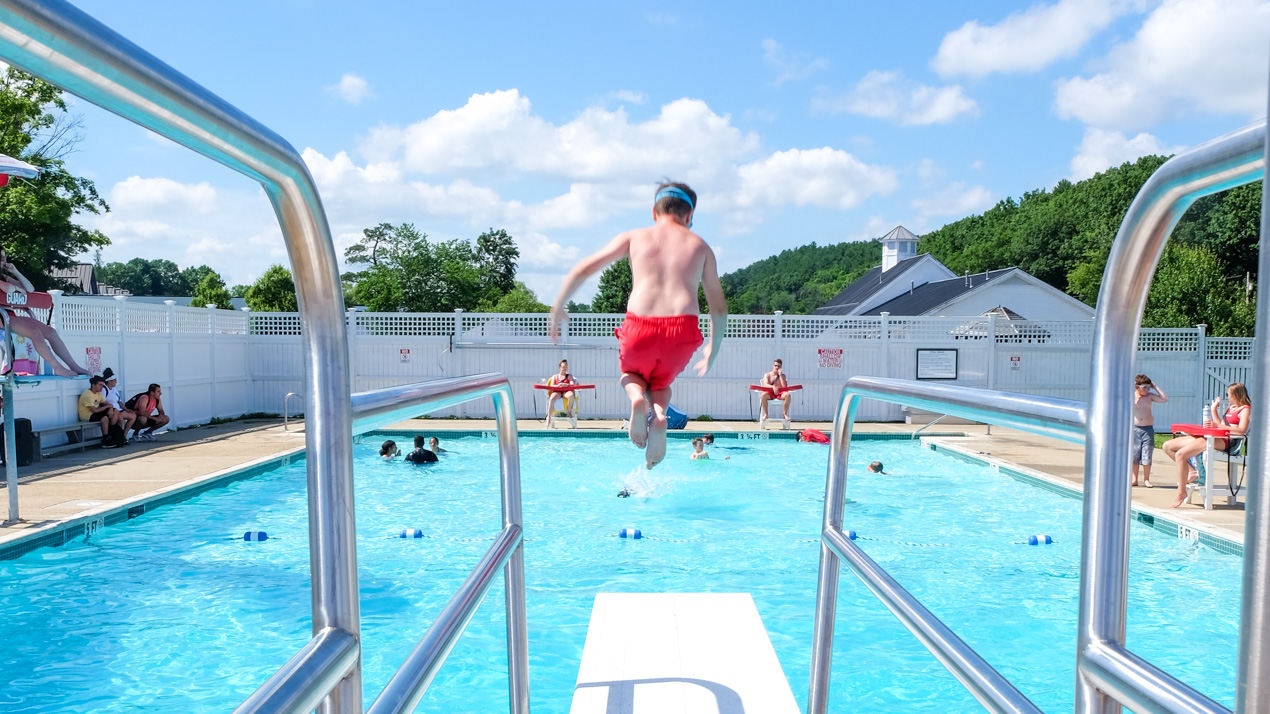 Facilities
Dive pool with a 12-foot deep end and diving boarding
Lap pool with four swim lanes
Picnic tables
Restrooms
Playground
Eight tennis courts
Twelve Squash Courts
Outdoor field space
Benefits
Recreation for the family
Certified Red Cross Lifeguards and Water Safety Instructors
Limited membership
Accessible all nights and weekends throughout the whole summer